https://ifee.edu.vn/en/news/scientific-and-technological-activities/regional-technical-working-session-on-spatial-analysis-supporting-integrated-land-use-planning-3.html
Following the workshop "Integrated spatial planning: Integrating ecosystem services and climate change into planning" held at the Hanoi Club, the Regional technical working session on Spatial Analysis supporting integrated land use planning organized at the Institute for Forest Ecology and Environment (IFEE), Vietnam National University of Forestry, Xuan Mai Town, Chuong My District, Hanoi, from 03 to 06 October 2017 with the participation of experts on mapping / geographic information (GIS) for land use planning from MPI and MONRE. The regional technical working session was coordinated by experts from the World Conservation Monitoring Center (UNEP-WCMC) and IFEE.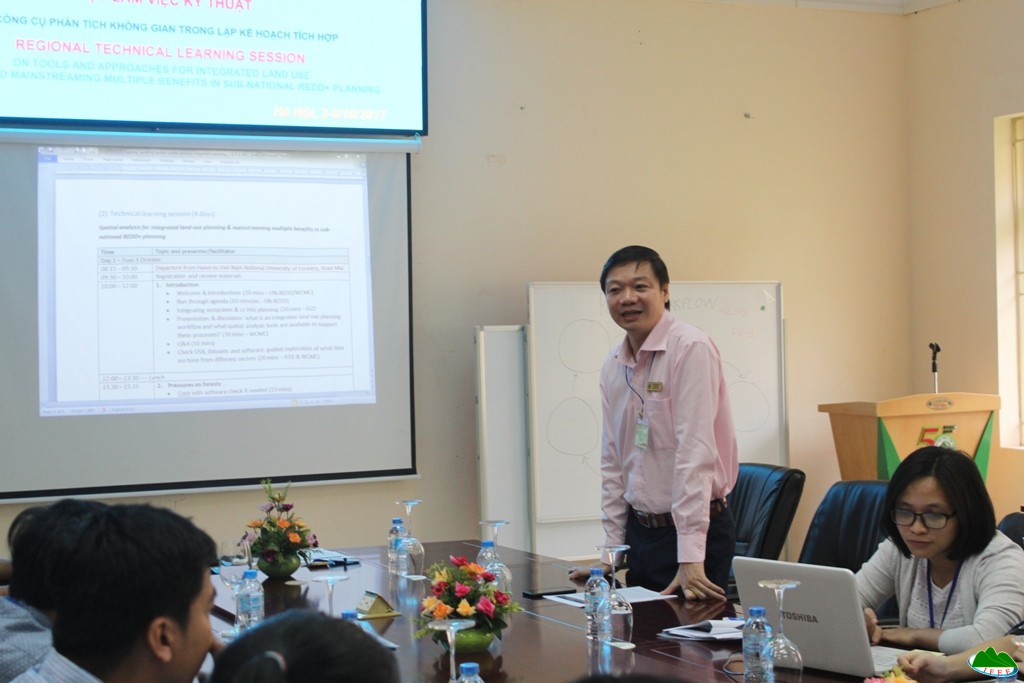 In the first morning of the working session,participants discussed on tools for supporting integrated land use planning and ecosystem services. Following the brief presentation by Charlotte, Corinna (UNEP - WCMC) and Lucy (GIZ), participants learned about data and software used, working on the topic of identifying pressures on forests through group discussion.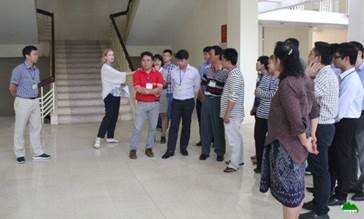 In the afternoon, groups focused on using GIS to examine the potential relationships between forests and current and future forest pressures. Groups have also chosen to use spatial pressure-related data such as roads, mining sites and hydropower areas in Ha Tinh to conduct multi-criteria spatial analysis and conduct discussions to give lessons learned.

On October 4, 2017, the groups will look at the potential benefits of REDD + and some mapping techniques.